Whether you're a tradesperson with a home workshop or a DIY enthusiast with an impressive tool collection, keeping your equipment organised saves you valuable time and makes jobs far less stressful. So we wanted to share with you our favourite hacks for handling our tools… if you get what we mean. What's more, all of these can be done using things you might have lying around the house, or that you can pick up from your local Pound Shop! Winner.
Cutlery drawers for organising small objects
You know the plastic inserts you get for drawers to keep knives and forks in separate compartments? They're perfect for organising items like screwdrivers, files and wrenches, and they usually have smaller compartments that are perfect for holding screws, nails, nuts and those irritating little bits that are so easy to lose.
Drying racks for holding pliers
Get one of those cheap plastic racks that go at the side of the kitchen sink to hold your washing up, and attach it to a wall or your workbench. It's ideal for holding pliers. The grip can be placed over the lower end, and the handles can be placed over the higher side to keep them from springing open, and they will all be neatly lined up in a row.
Magnetic boards for metal objects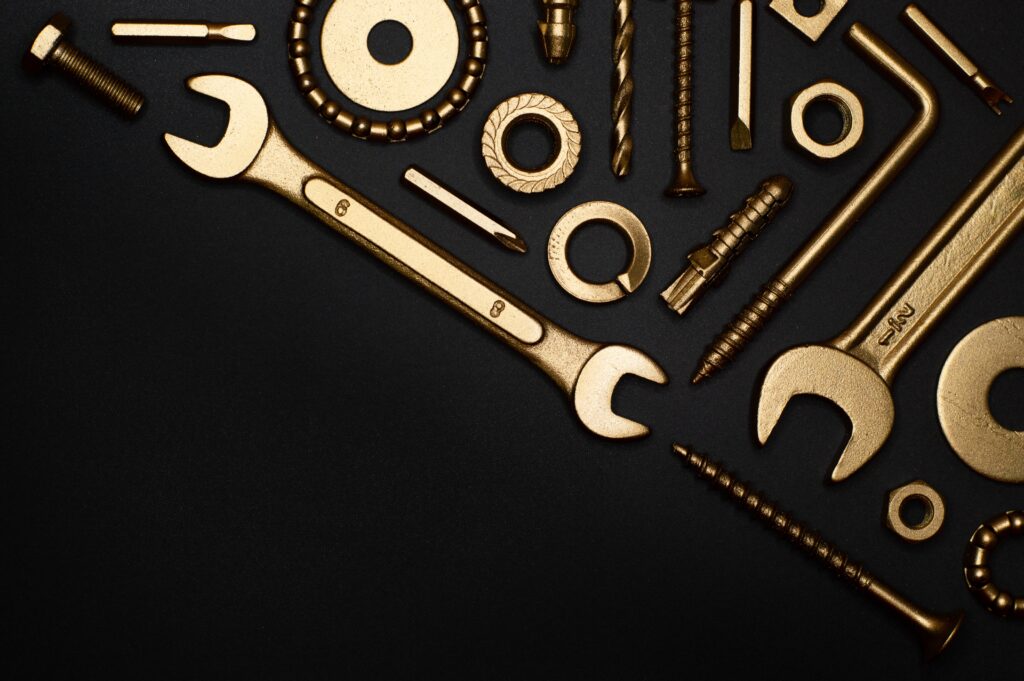 Since they're all the rage on Pinterest now, most homeware, furniture and arts and crafts shops now sell cheap magnetic boards, often with self-adhesive backing. Stick one of those to the wall and, hey presto, you have somewhere to attach lightweight metal tools like wrenches, set squares, saws, and, well, anything magnetic!
Bonus hack – if you want to be extra organised, draw round each tool that you want to keep on the board (with a brightly coloured pen that won't rub off) so that everything has an assigned place and you can see at a glance what's missing when you're packing away.
Cleaning caddy for cans and tubes
These plastic carriers that are somewhere between a bucket and a basket are designed for carrying cleaning supplies, but are perfect for carrying cans of WD40, spray paint, brake spray, expanding foam… you get the idea. Also good for tubes of caulk, silicon, and so on, and you could throw in paper towels, scrapers and pretty much anything else that's handheld and portable to create a single kit for a particular job that you can carry around all together.
Tupperware boxes for loose items
When you order your Friday night curry, don't throw out the plastic boxes. They're perfect for storing nails, hooks, screws, pins, bolts, all those fiddly little bits. Have a box for each, label it, and then they can be stacked up with the labels clearly on show for easy access.
If you want to level up on this hack, buy a set of craft drawers – this is basically a load of plastic boxes all set on sliders within a frame, so everything is held together and clearly on display.
If you want to maintain your newfound peak level of organisation when you take your tools on the road, we can design a storage unit for any vehicle to neatly store whatever equipment you need. Get in touch to find out more about our bespoke units and how we can make them work for you.